In the wonderful world of comms, we find the best way to help guide you towards the right choice for you; by being transparent, straight talking, up front, and taking time to understand what you need. If you already have the best deal on offer, we'll tell you. If not, we'll also tell you and do our best to get you what you actually need, regardless of the contract. The most natural way to do this is on the phone, so give us a call but for now here's a flavour of what we can offer. WARNING…It does get a bit 'techie' from here. We're sure you'll understand it all, but if you need anything clarifying, just give us a call – there's no such thing as a stupid question, after all – we only care about getting it right for you):

This new world we find ourselves in has accelerated our need to be able to work anytime, anywhere, and on any device with even greater levels of productivity. It's fast tracked businesses' digital transformation strategies out of necessity, but bringing with it new opportunities. Moving on considerably from being able to make and receive calls on mobile devices, or accessing email and other business resources remotely, unified comms is fast being seen as the new norm in our collaborative working from home worlds.
Microsoft Teams is an outstanding unified comms and collaboration platform that brings an opportunity to consolidate technology and increase productivity along with many additional products and features which you can learn to exploit for your businesses advantage. One such benefit that we can help you with is using Teams to make calls.
Guidance to decide if you want to use Microsoft Teams for Calling
Do you have a legacy or out of support PBX?
Would you like to utilise your investment in O365 licensing?
Do you want to reduce physical equipment overheads?
Questions for enabling calling
Do you have an E3 license with Phone System Enabled per User?
Do you have E5 license per user?
Do you require Audio Conferencing?
If so how many Hosts/Schedulers do you require?
What countries do you require PSTN breakout in?
Meetings Internal and External
Do you plan to use Microsoft Teams for internal meetings?
Do you plan to use Microsoft Teams for external meetings?
Do you have any Virtualised Meeting Rooms that you currently use? (Zoom, Webex, BlueJeans etc)
Do you have any physical Video Conferencing Equipment? (Cisco, Polycom, LifeSize etc)
Do you have the need to host 'Town Hall' style meetings?
Phone System Requirements
Do you have a Call Centre Requirement?
Do you have a Contact Centre Requirement?
Do you require a receptionist console?
Do you require Call Recording?
Do you require Call Reporting?
Do you require access to other Call Pick Up Groups?
Are you looking to port numbers?
Do you require new numbers?
Do you plan to use headsets or handsets?
If you are simply looking for Video and Audio conferencing, 1823 Group has its own world class conference service.
Our entry level option is completely free with no commitment or if you want to talk to us about more complex needs, we have a premium level service with a monthly charge that has a host of added value options.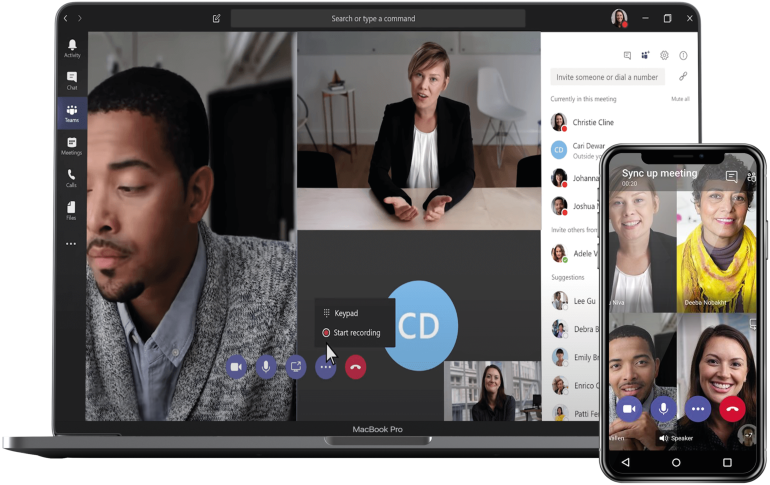 We all now live and work in a connected world. With more freedom on where we work, how we connect, and what we have access to, than ever before in history. But with our new world, threats are constantly evolving, and businesses must keep up. Sharing and storing digital company information safely and compliantly is a must.
1. What firewalls do you have in place? What perimeter security solutions have you currently got deployed?
2. What virus protection technology do you have and is it the very latest? How up to date is your End-point protection?
3. Email can be a weak point in businesses, do you have a sophisticated system to block and quarantine spam? With 80% of threats entering networks via email, are you secured and ready?
4. How comfortable are you on your data loss risk, either from external threats or your own staff?
5. With the huge increase in remote working, do you have the latest security solutions? Are you protected against any vulnerabilities that could be introduced into your networks?
6. How are you currently securing and managing your USB and mobile usage? Do you have a centralised management to enable tracking and a remote wipe facility?






Some things are a given; we all want the best coverage, the best cost deal and it to be a simple and hassle free experience. But despite the best laid plans, needs change. 1823 Group understand that the real world isn't always certain, and so we allow flexibility to change mid contract across the network providers and tariffs, and make sure you keep on the best deal possible.
Guidance to help you think about your requirements
1. Thinking about switching? We offer a flexible network approach – we can switch between EE, O2 and Vodafone as and when you want without any fuss or additional cost.
2. Worried about the terms? We offer flexible terms – you're free to change networks and users mid-term without altering the end date.
3. Do you want to add new users? No problem, we'll add them to your account and to make it easy, the end dates remain aligned so one simple contract.
4. Do you fret if you're on the best deal? We provide frequent spend reviews and cost saving advice so you don't need to worry.
5. What security do you require? We provide a variety of solutions to meet your needs.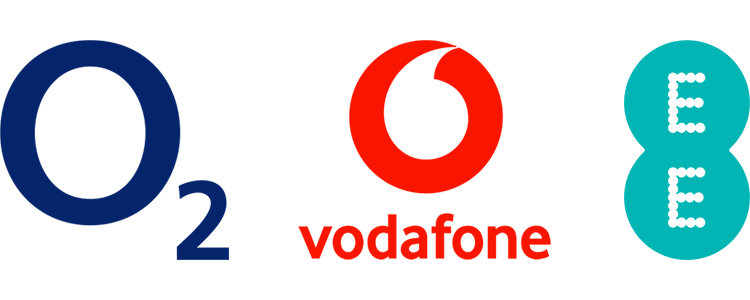 You, me, and connectivity
As your business adapts, your needs from your network may change too.
We provide both fixed and wireless options to suit, and deal with the larger carriers so you don't have to.
Product options
UK Fixed Fibre Connectivity – we have agreements with many of the main connectivity carriers in the UK so you get the most cost-effective fibre connectivity regardless of your need.
Wireless connectivity – we offer a fully managed LAN and WiFi solution with survey, design and installation as standard. Once installed, we can manage and monitor your LAN and WiFi to ensure optimal performance.
Guidance to help you think about your requirements
UK Fixed Fibre Connectivity
1. Do you need internet access, MPLS or SD-WAN?
2. Do you need to work with an international partner to deliver connectivity solutions globally?
Wireless
3. Do you need analytics and location services in the most cost effective and scalable manner?
4. Are you happy selecting the specific subscription service that is best for you and easily add or remove the cloud services as your business requirements change? No additional hardware needed.


Instead of having your own telephone system with all its associated hardware to manage locally on your premises, as people work from multiple locations, a much easier and flexible option is to have a hosted telephony solution which allows you to fix or cap your monthly costs.
Product options
Hosted Telephony – we house the physical system which is essentially software within multiple datacentres supplying your telephony to your various premises through the internet. We offer a hosted telephony platform where you can control all your telephony and easily change the way things work, or add a new extension for a new employee at the click of a mouse. It's connected to various telecoms providers, IP networks and the internet and our aim is to deliver 99.999% availability at all times excluding scheduled maintenance windows and networks issues outside our control.
Customer Portal – We can provide you with a customer portal so you have the chance to make changes easily at your fingertips.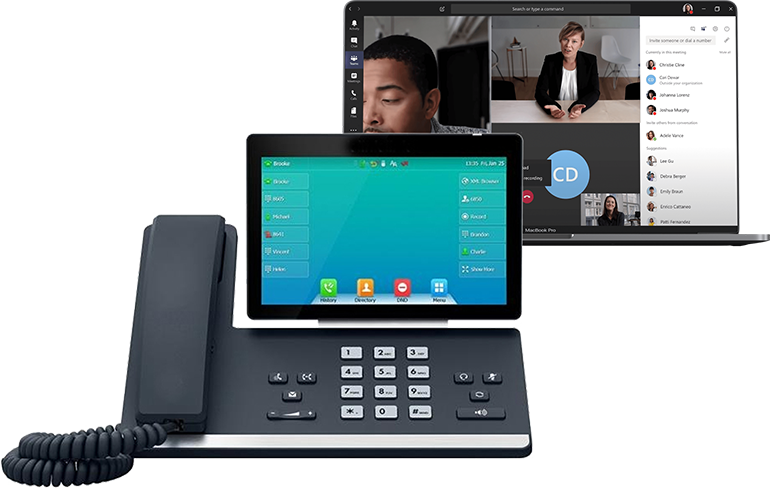 Guidance to help you think about your requirements
Hosted Telephony
1. How many handsets or seats as they are called do you need?
2. Do you need real time statistics at a glance?
3. If you already have a unified comms solution, we can add each user to deliver Presence, Chat and Integration to your CRM solution with screen popping and click to dial.
4. Do you want to record calls for training and monitoring purposes?
5. Do your customers want to store their own call recordings on their own services?
6. Do you want an easy way to integrate into the CTPS and TPS service database to stay on the right side of the ombudsman when making calls?
7. Do you want to be able to move around calls quickly if you get a sudden peak in call volume?

Because we know that in the real world, questions don't just stop when you've installed what you need, we offer a range of IT services to make sure you are not left high and dry. Things like desktop support, security, hardware purchasing, installation, and onsite services, through to cloud solutions such as deployment of Microsoft 365 Business.